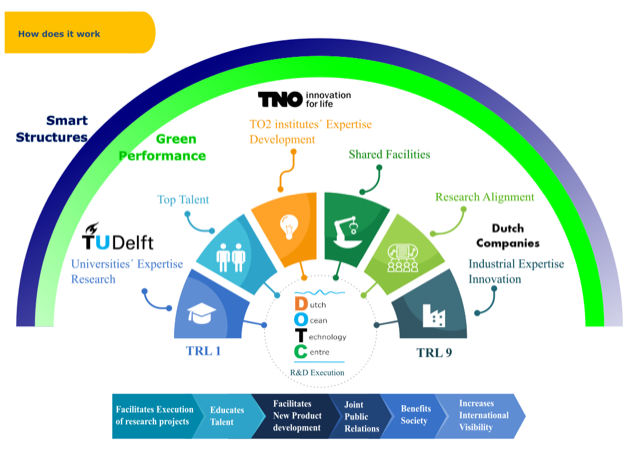 The Dutch Ocean Technology Centre (DOTC) was launched in 2019 by the TU Delft and TNO.
Driven by the energy transition in the maritime and offshore sector, this center bundles manpower, knowledge and infrastructure for a more efficient approach to mission-driven research in the maritime sector. Within this initiative, TU Delft and TNO strive for faster realization of the most relevant projects in the maritime & offshore sector.
Our ZERO EMISSION Program and its related projects are all focussed on the energy transition towards a sustainable future.